Community Planting Hubs
Our Fresh Start Kit owners and donors provide the means for our donated Kits to find homes at title 1 schools, community gardens, community and civic centers, all located within food deserts – areas where nutritious food is not readily available due to affordability, distance or access to grocery stores and supermarkets. Our sponsors and partners enable connections within our community, locating homes for our donated Kits. Our team of volunteers helps teach our donated recipients how to plant and grow. Working with community hubs, our donations spread across food deserts affecting more families, incorporate into educational lesson plans, and create a positive impact for the community.
A Few Thank You Letters From the Kids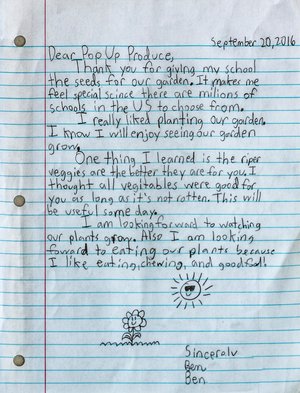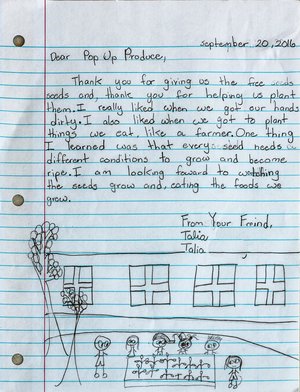 Interested in becoming a Community Planting Hub? We'd love to help!