Rise and Shine with Charlotte's Creative Mornings
If you've never been to a Creative Mornings (CM), there's some things you need to know:
Before you read further I encourage you to search when your local Chapter is planning on meeting next month.
Tickets typically sell out within minutes. And I mean less than five minutes. So plan accordingly.
You're only able to obtain a ticket for yourself, and yes they are free.
Your admission includes 2.5 hours of delicious breakfast, hot coffee, entertainment like pitches and music, a little comic flair, a live video 5-10 second recording to another CM chapter, and an inspiring main speaker.
Be prepared to be amazed and hooked, to the point where next month, you not only have your IPhone alarm clock set to remind you to register for your ticket, you also have your work calendar to remind you as well.
The energy and synergy put on by our local Charlotte chapter is not only awe-inspiring, it's flat out addictively amazing; to be placed in a room with other like-minded individuals where together we can cultivate, share and broaden our perspectives. Matt Olin, Tim Miner and team do a phenomenal job every month exceeding their audience's expectations. I, along with many others who've grown part of CM's fan club, can't help but be amazed at the continued work and growth of our local chapter.
You could only imagine my excitement when CM asked Pop Up Produce to be a part of April's Creative Morning session. Immediately I said yes without knowing what I had signed up for. An email or two later, I realized not only was CM allowing us to set up a vendor table, they also asked me, on behalf of Pop Up Produce, to be one of the three 30-second pitches that typically are part of each month's program!
This was the first time CM was hosted at Camp North End, a 75 acre former military missile plant that recently was purchased by New York-based ATCO Properties & Management to be rehabbed and repurposed for various types of uses. Our team arrived by 7:15 a.m. to prepare and set up our vendor space. It was my first time at CAMP North End, and wow was I amazed! This place is massive and full of industrial discoveries. I can't wait to come back and check out the whole site!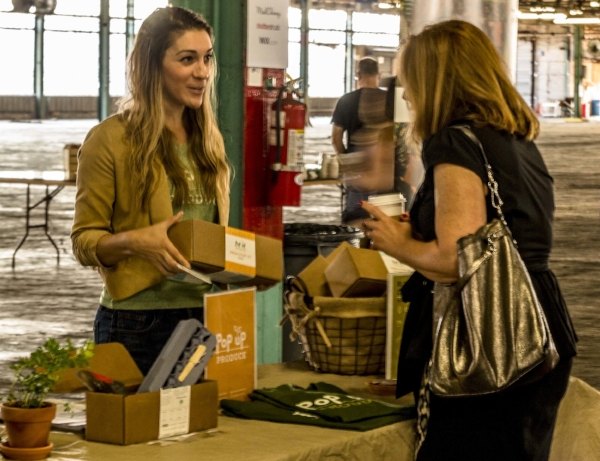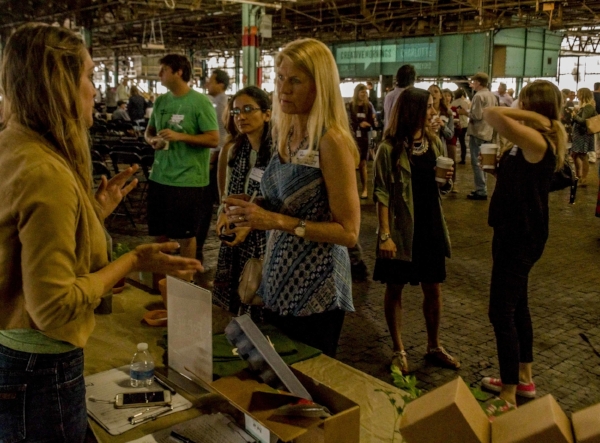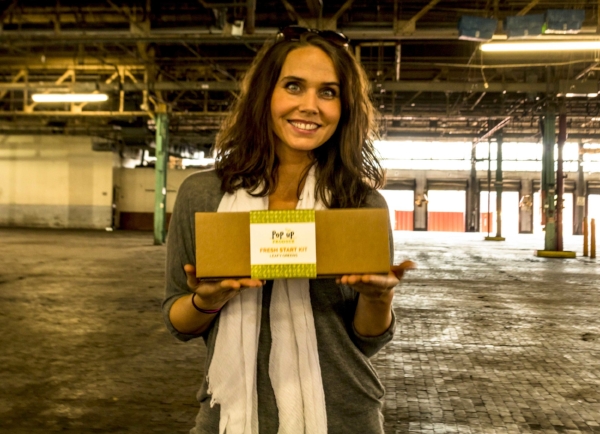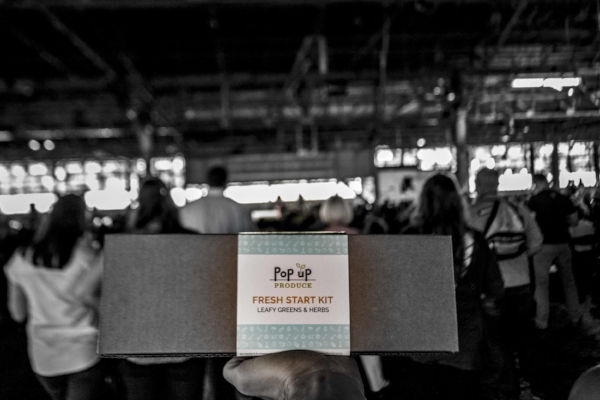 Some highlights to note about our experience:
Over 600 people were in attendance!
Varian Shrum, fellow #KnightSister and Emerging City Champions grant winner, shared the story of how CAMP North End came to be. Really looking forward to the growth and community engagement in this place!
30 second pitches go by SO fast! Despite getting sidetracked by the overwhelming enthusiasm of an audience member giving me two thumbs up (which threw me into an "Aww! This is amazing!" moment and kind of got sidetracked on one sentence, but totally okay and worth her excitement.)
Harvey Gantt was the main speaker and did a phenomenal job! You can listen to his full presentation here.
Wonderful support from the audience members! 13 audience members purchased Fresh Start Kits, others signed up to be volunteers, and several have reached out for ways to collaborate together.
Ashley of Henhouse Design Co. taught a "Branding Your Business" class through SkillPop where Celi (Pop Up graphic designer) and I attended last summer. At the time, we were formulating Pop Up's branding. I'm so glad she was able to see how far we've come since her class! Ashley is now a proud Pop Up Produce Fresh Start Kit owner, too! Thanks Ashley for all your support!
The experience was amazing; to be able to share our story with over 600 people in one morning session was humbling; to receive support and encouragement from our community was gratifying; to be present and part of Creative Mornings was exhilarating. Thank you for letting us be part of April's Creative Mornings!
Creative Mornings Manifesto
Everyone is creative.
A creative life requires bravery and action, honesty and hard work. We are here to support you, celebrate with you, and encourage you to make the things you love.
We believe in the power of community. We believe in giving a damn. We believe in face-to-face connections, in learning from others, in hugs and high-fives.
We bring together people who are driven by passion and purpose, confident that they will inspire one another, and inspire change in neighborhoods and cities around the world.
Everyone is welcome.