Volunteer Packaging Party + Lunch After Party
Since Pop Up Produce started last August, April is hands down our busiest month so far. After all, spring's growing season is here and there's a lot to do! With the plethora of planting events at our community planting hubs, community outreach events, vendor based events, and a filming (details to be released soon!), we kicked off the month with a Volunteer Packaging Party and Lunch After Party. This past Saturday, a group of volunteers came together to put together Fresh Start Kits inside the community kitchen area at District Flats. With a large table and counter space, floor to ceiling windows and a great view looking towards downtown, this space was perfect for our volunteers to assemble and package components of our Fresh Start Kits. It was great to see new friendships being made, while others who had not seen each other in a while reconnect and catch up while giving back to our community.
From the initial Emerging City Champions grant funding awarded to Pop Up Produce last July from the Knight Foundation and 880 Cities, 500 Fresh Start Kits worth of supplies were purchased to kick start our program. In a two hour time frame, with a background of music and chatter, over 100 Fresh Start Kits were created; volunteers tied together label sticks, sorted seeds, and constructed the outer boxes and egg cartons. Today, this group of volunteers put together the last and final Kit from the initial set of 500! A true feat and celebration to be noted. You may be asking, "Does this mean there aren't any more Fresh Start Kits available? What about any new product lines?" Don't worry, we're working on a new Kit prototype design (and hopefully adding a new product line this year) that will be released sometime this year, so stay tuned.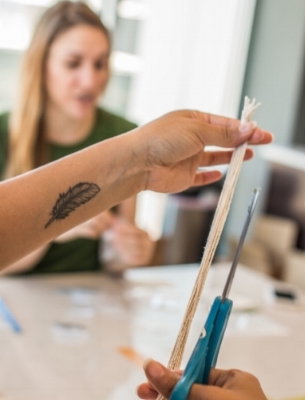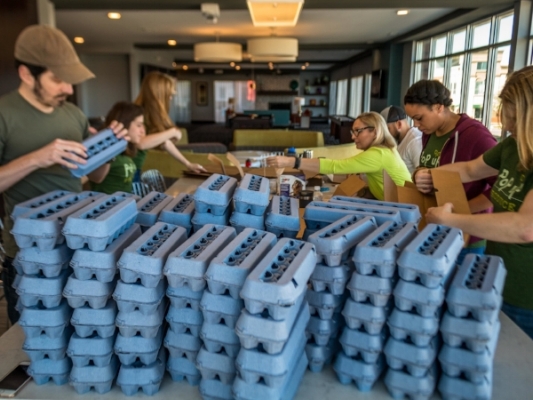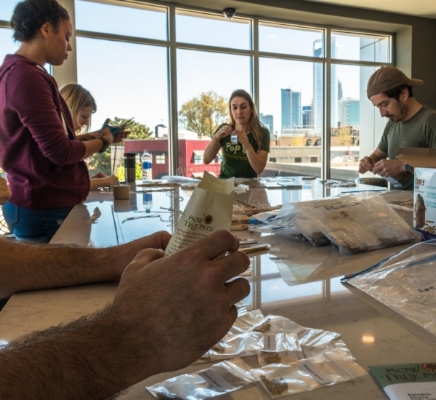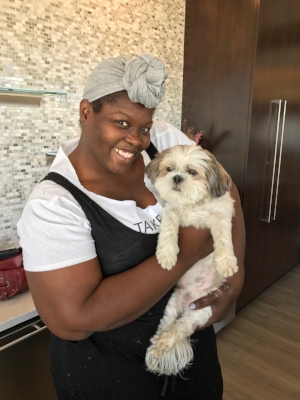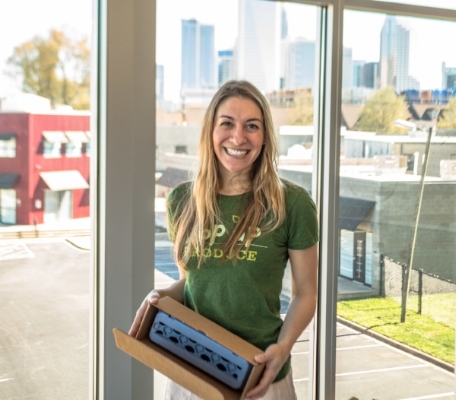 Fourteen volunteers were present for this Packaging Party and most had volunteered with Pop Up Produce before. Our great supporter Kelle with QC Supermom who put together the recent SHEROES award even came out with two of her daughters! Pop Up Produce Founder, Amanda Zullo, was 1 of 6 women awarded for the 2017 NC SHEROES. Read more in our recent blog.
It's really awesome to see our community of volunteers represent such a strong bond and friendship with a willingness to continually support and give their time to helping our mission. Our own core team willingly donates their time as volunteers to help grow Pop Up Produce, so we really appreciate and are deeply humbled by all those who've helped us along the way.
As a thank you to our volunteers and celebration of the last initial set of Fresh Start Kits assembled, Pop Up Produce worked with an awesome friend, Ann Marie McNemar, Marketing and Sales Manager at Vida Cantina-Charlotte, to host a lunch after party at Vida Vida. Vida Vida donated delicious appetizers –chips upon chips, spicy salsa, more queso than we could ever hope for, the biggest chicken quesadilla platter I've ever seen, and two ice cold buckets of beer—enough for our hungry group of volunteers to devour with delight. I can't thank Ann Marie and Vida Vida enough for being such awesome hosts to our group!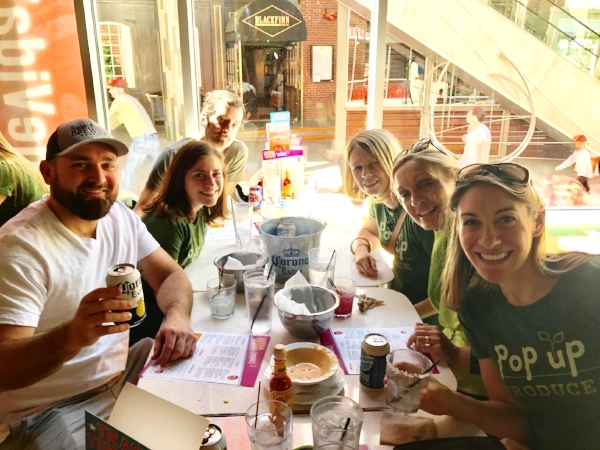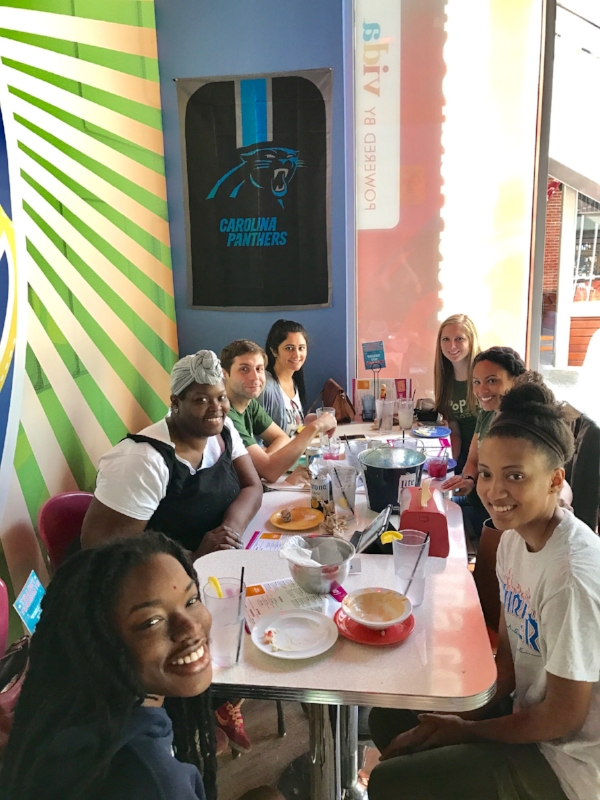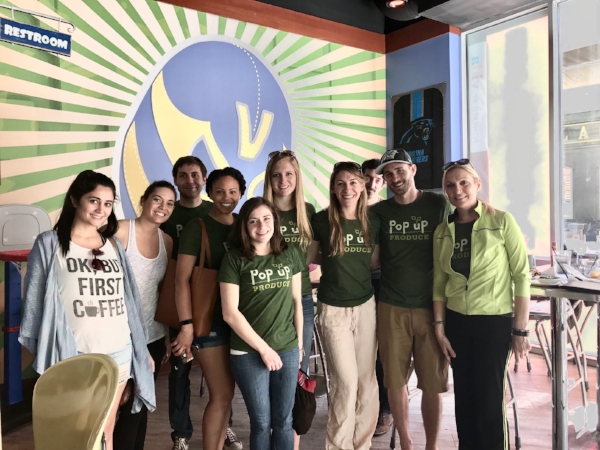 I know the volunteers appreciated the lunch after party and honestly, the whole day just made me appreciate everyone and everything relating to our work. It's remarkable to see how far we've come since last August and the hundreds upon hundreds of volunteer hours that have been put in to getting us to where we are today. We're all about "Grow Food | Grow Community"; it really takes the power of passion, the willingness to work together, and the desire to create a better world to make Pop Up Produce grow and thrive. I thank every one of you who have helped us grow. Thank you for growing with us.