Student Projects Tackle Hunger through Sustainability in our City
The British International School of Charlotte is a non-sectarian, co-educational college preparatory day school in the Ballantyne neighborhood in south Charlotte. This year, the school is taking part in the Global Challenge, with their connection to the other schools from Nord Anglia Education and The United Nations, and looking for ways to end hunger in the United States and world through sustainable initiatives.
The Upper School children are tasked with designing projects to help end hunger in Charlotte. One of their concepts include growing food to raise money and then use the money to cook for a local school where 80% of the student population utilizes free school meals. Another idea is setting up a food box where people can donate food and those in need can access the food box to take what they need.
The school reached out to Sustain Charlotte and asked for a representative to come and speak with the students about local sustainability initiatives while providing advice to the students on how to start their projects. Meg Fencil, Program Director of Sustain Charlotte, reached out to me on behalf of Pop Up Produce to visit the British International School of Charlotte and speak about the sustainable work we are doing together in our community. Before I began Pop Up, I started volunteering with Sustain Charlotte Community Corps as a Neighborhood Outreach Chair for the Grier Heights neighborhood in 2016. Once Pop Up started taking shape last year, I met with Sustain Charlotte about Pop Up's ability to help provide supplies and educational programming through our buy one, donate one program. With the help and partnership of our community, we are able to provide residents, in the neighborhoods Sustain is partnering with, supplies for their community garden initiatives. This spring, Sustain Charlotte and Pop Up Produce are working together with the Grier Heights and Lincoln Heights neighborhoods.
I am really honored and grateful to have been asked to speak to the students of the British International School. When I think about where I was a year ago, with the preliminary concept of Pop Up Produce in my head and nothing yet on paper, I realized I was where these students are today: full of passion and a strong desire to help better the world through food and sustainability issues. It's amazing looking back and acknowledging how much Pop Up has grown, and how much I've grown because of Pop Up Produce.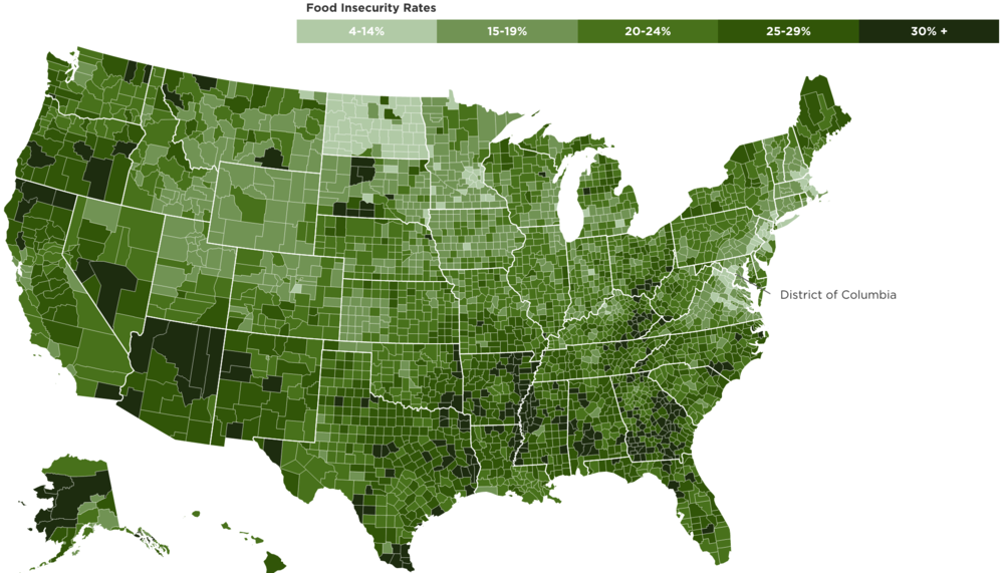 The presentation I showed to the students demonstrated Sustain Charlotte and Pop Up Produce's local work, but it also helped raise awareness and shed light on how food issues – like food deserts, food insecurity and food disparity – are not only local problems, but national and even international problems. I showed the students a range of short videos to visually draw them into the experiences of others and help the students understand the overall breadth of food sustainability. If you're interested in checking out the videos, here they are:
Local Roots Story: Addressing the Food Problem
I concluded the presentation with a brainstorming session for the students to discuss their projects while offering some advice. I found it helpful to share my own lessons learned over the last year – the struggles and triumphs of growing food from seed for the first time, the patience and waiting game, the need to let go and just allow nature to do its thing – and also offer some sustainable avenues for their projects to continue beyond their input once they graduate from school. With the amount of hands that shot up quickly and questions/comments from the students, I loved seeing their energy and curiosity come out full force and knew they were going to do a great job formulating and executing their project.
I left the presentation beyond proud of these students and energetic about where our world is heading; its inspiring to see fourth through eighth grade students have these conversations and take on impactful and meaningful projects addressing real life, world issues. If these students are our future, then I believe our world is in good hands. I really appreciate the attention to compassion and care that has been ingrained in a school's core curriculum, and I strongly believe all schools should take on these challenges, if they don't already. I'm invited back at the beginning of March to listen and check out the student project updates. Stay tuned so you can learn what these bright minds have come up with, and keep your eyes open; you may end up seeing their work implemented around town.